Best Acne Facial in Plano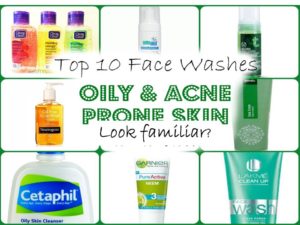 Have you been told it will take months to see results?  If so, call us today! We get results in weeks!  Why?  Because we work from the "Inside Out", killing acne bacteria where it begins.
If your face is raw, red, irritated, and PEELING from your current treatment then you need to call us today!  Why?  This is the OLD way of treating red, inflammed, painful, pustule acne.
Scrubbing your face, sucking your face, peeling your face and even taking antibiotics and birth control pills is the OLD way that has been practiced for decades and we all know how it works – we just have to look in the mirror after weeks, months and even years of doing what everyone has always done, right?
Call us for a FREE CONSULTATION today!  972-378-0291  or book on-line right now for a face changing experience and the Best Acne Facial in Plano!
We get it.  You've been everywhere, tried everything and you are at your wits end. Washes, Scrubs, Treatments, Microderm (the worst for acne) medications, you've done it all!  LED Skin Care Spa goes after acne differently than others.  Treating acne topically can irritate, inflame and actually make your acne worse – you know, you've experienced it.  For the Best Acne Facial in Plano keep reading.
Instead of offering oral medications and topical washes, scrubs and treatments; we offer and "Inside Out" attack on the bacteria that is causing this disfiguring disease, chronic acne.
Not only can we clear up your skin fast, following our protocols, we eliminate acne scarring and discoloration caused from inflamed, irritated pores and remodel the skin when actual pitting or scarring happens, if we catch it early in the healing stages.
Depending on the severity of your acne and your full participation in our acne clearing protocols you can see changes in your skin within weeks, not months!
Acne is a disfiguring disease and can cause a lifetime of consequences, we see it all the time, sadness, depression and even isolation;  this does not have to be your future! This is why back in 2008 we changed our focus from Anti-Aging to Acne Clearing Facials.  Because the side effect to clearing up acne is Anti-Aging of the skin when implementing LED light treatments.  LED offers so much more than just acne clearing or anti-aging solutions. You can learn more here.
Get started today on the road to clearer, fresher, pain free skin today! Yes, you can get started the day you come in for your Free Consultation and Skin Evaluation providing your have not been on Accutane (6 month wait) or oral antibiotics that make you sensitive to the sun for two weeks. However, we can get you on a skin cleansing program that won't dry out your skin, in fact it will  begin to clear and calm your skin down fast!
Our protocols work!   Since 2007 our LED acne treatments have been tried, true and tested to deliver fast effective results! Real, effective LED treatments can be very expensive in a traditional setting.  In addition, LED Masques, Handhelds, Hats and such are no match for our scientifically, clinically proven, FDA approved, doctor recommended 1500 LED lights for acne treatments.  It's because of our studies, people are now offering LED light treatments, using our clinical data to promote their LED light services. That's OK, however, they are not using the same equipment (1500 LED lights) or wavelengths and protocols to deliver the amazing fast results we deliver at LED Skin Care Spa for acne.