Fast absorbing collagen
Fast absorbing collagen is the next generation advanced skin science to reduce the enzyme that makes your skin age!   Improves your skin's hydration by adding Hyaluronic Acid (HA) and skin firming collagen.  HA, the water retaining molecule depletes starting age 5 and continues to decline as we age.   Liquid Collagen  has been clinically proven to improve HA by over 6000% in the 1st 28 days from the "Inside
Out", head to toe!  Say good-bye to saggy, crepey, wrinkled skin and age spots too!  Who needs injections? Drink your wrinkles away!
Additional Benefits of Liquid Collagen are:
+ Hair growth
+ Nair growth
+ Improved joint and connective tissue flexibility!
+ Better circulation, and micro circulation
+ Faster recovery from workouts
+ Softer, firmer skin
+ Age Spots fade
+ Reduced wrinkles and deep lines
+ Good bye-Turkey Neck!
+ Decreased skin dryness
+ Improves Scars
and so much more.
Imagine a collagen drink that hits the blood stream the minute it's in your mouth.  Digestable collagen can never reach it's full potential….Our bio-available collagen, HA and chondroitin sulfate mixture along contains ceramides, vitamin C, bamboo extract, pomegranate, green tea, grapeseed extracts and 14 phytonutrient fruits:  pomegranate, jabuticaba, acai, cranberry, mangosteen, acerola, amla, goji, maqui, strawberry, schisandra, apple, pear and grape.
Schedule a consultation to learn more.  Schedule it here!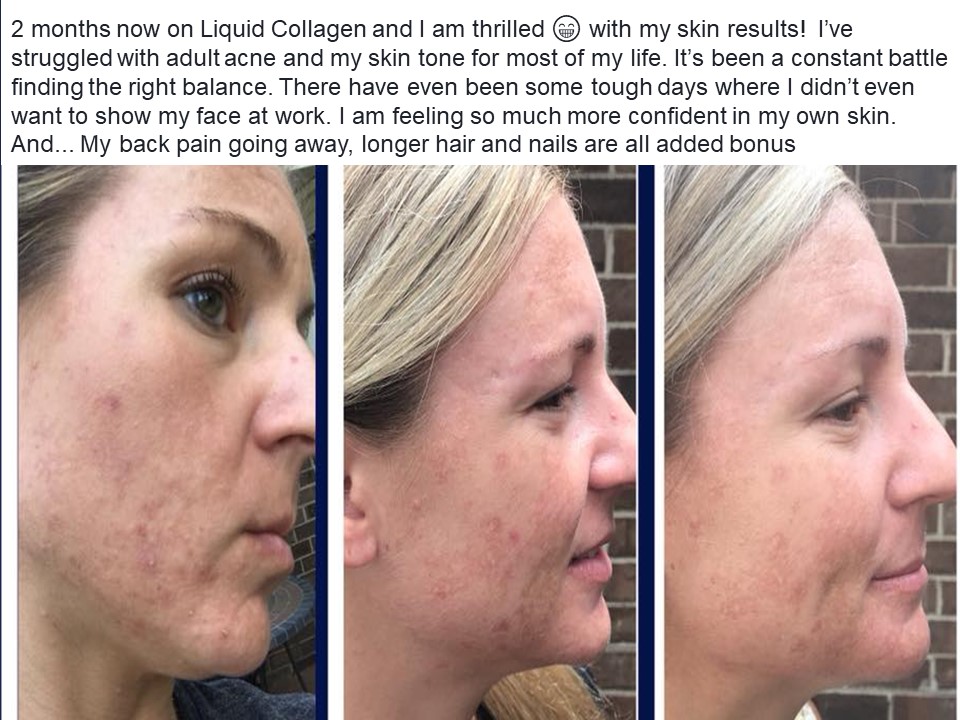 Even our saggy knees get better!!!    We're born plump like a grape and end up looking like raisins!  Liquid Collagen BioCell is turning our raisin bodies into grapes again!