You're at the right place to book you Free Skin Consultation or any one of our many services.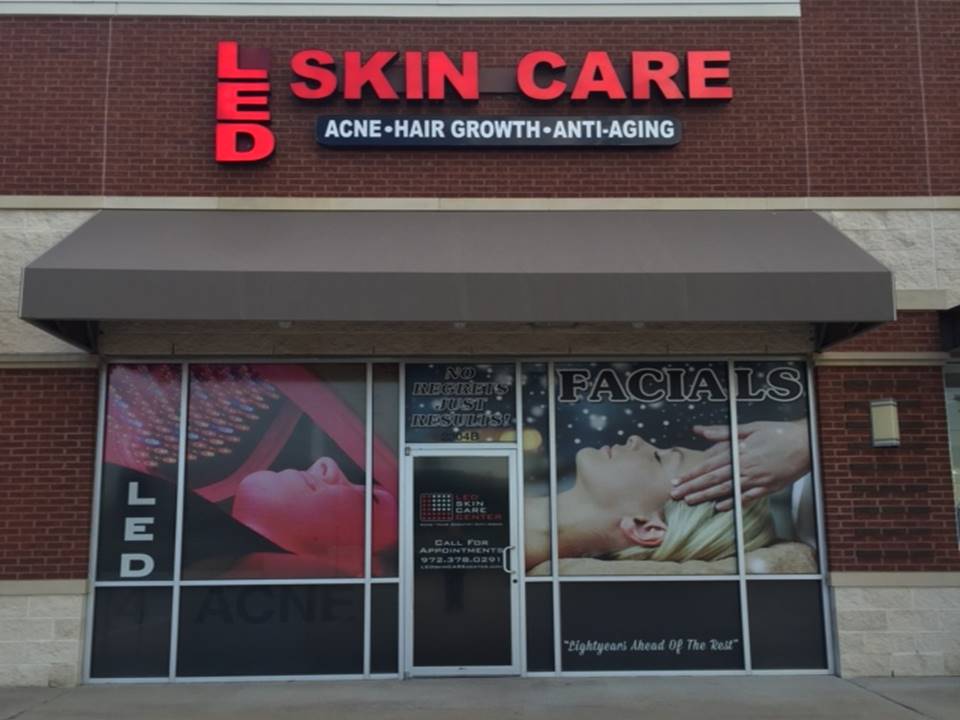 Not sure where to start? Our most popular skin changing facials are our LED Glow for wrinkles and age spots or our  LED Glow Acne Facials.  See one in action here!  $125 for 1st time Clients and Members. Reg. $310.   LED Skin Care Spa is "Light Years ahead of the Rest".
Book your appointment here
or Call us at 972-378-0291
2304 Midway Rd. Plano (Midway and Park)
LED Skin Care Spa has an "Inside Out" approach towards Aging, Hair Loss, Acne, Weight Loss, Stress, Pain, Nutrition, Dehydration and Wellness to name a few.  LED Skin Care Spa is "Light Years" ahead of the rest.  Real results.  No Surgery, No Downtime, No Recovery.
SoQi Massage aka NAP – Get Healthy Here – Beauty Sleep – Stop Smoking – Brain Waves – Raindrop
Wrap N' Nap –  Facial fillers – Body Wraps – Face Wraps – Therapeutic Oils – Emotions – Hot Flashes
Water – Dehydration – 7 Types of Water –  Diabetes – Hippocratic Oath – Wellness Water
Leptin – the Fat Storing Hormone – Visit our Blog here.
Since 2007 we have been perfecting our protocols menu of services to address the concerns and needs of you, our Clients.  Apparently, many of you have tried all the "Quick Fix" and latest fad offerings only to find there are no lasting results, which leaves your frustrated and disappointed.  Unfortunately, many of you are now stuck with the scars of a "Quick Fix" solution, we see you daily.
Sadly, there really are no lasting quick fix solutions.  Looking and Feeling good as you age is work.  Whether it be changing your diet, reducing your coffee intake, increasing your water consumption, working out, getting enough rest, reducing the stress in your life, thinking differently, feeling good is work.   The benefits of all your hard work will be a long, healthy, happy, youthful life.
Here at LED Skin Spa we help you think about your life style, and what easy, simple changes you can make today.  Our Clients love their new transformation.  As subtle changes happen inside, big changes occur on the outside.  It's amazing how quickly the body adapts to change, either good or bad. We'd love to help you prepare for your future, feeling and looking the best you can be.  And it can begin today, call us.  972-378-0291
Clinical Strength LED light treatments deliver fast, effective results!
Blue LED light treatments kill Acne Bacteria under the skin, where acne begins
Red LED light treatments remodel the skin from the "Inside Out" for scars, pores, wrinkles, and age spots!
Clients enjoying Relaxing, Skin Rejuvenating LED treatments.