True Science Skin Care by Life Vantage

Frequently Asked Questions  –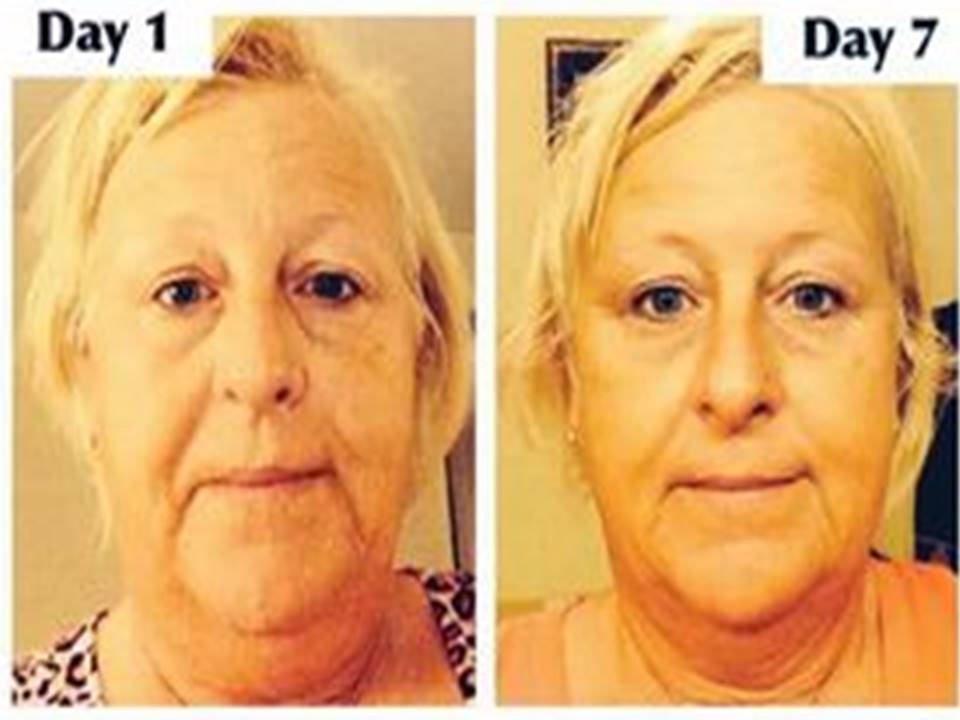 True Science Beauty system
What makes our True Science Beauty System different?
+ Tests were conducted on the combination of all our ingredients
+ Proven scientifically to stop free radicals from attacking our collagen and elastin
+ Protects cells with NrF2 activation
+ Affordable skin care that delivers real results!
Many competitor's clinical studies are conducted on individual ingredients in their product. Our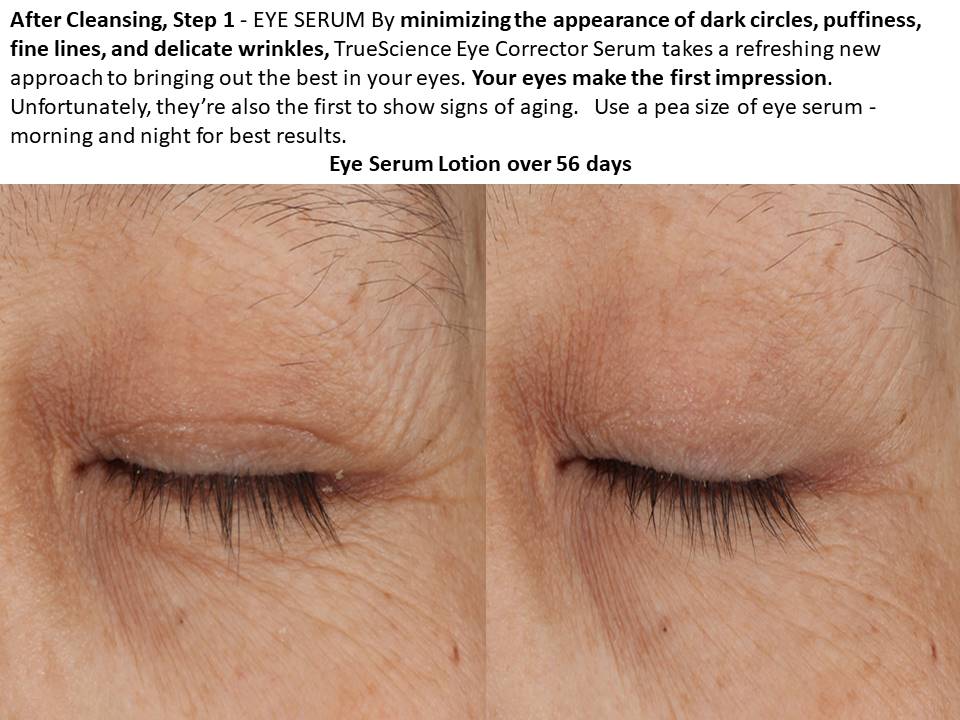 clinical study was conducted on our finished product, the combination of all ingredients.
Like the little Yellow Pill, True Science Skin Care contains the same combination of herbs as the little yellow pill, Nrf2 ingredients, to activate skin cells in reducing Free Radical Damage to the skin, ultimately protecting the skin from aging, plus the combination of milk thistle, Bacopa, turmeric, green tea and piperine for more enhanced hydration and environmental pollution protection.
The True Science Beauty System is a scientifically proven skin care system that "changes your skin" from the "Inside Out" while protecting it from outside in, Free Radical Damage from environmental pollution.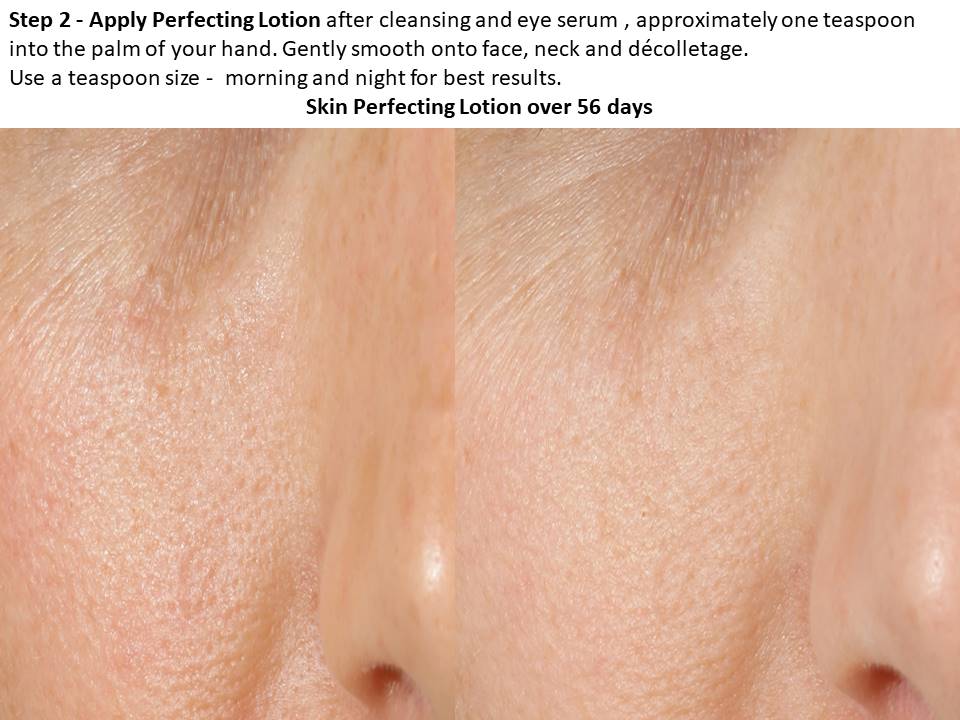 Observe our clinical studies over 56 days below.  NrF2 activation applied topically protects skin from:
+ UV damage – NrF2 protection at work topically
+ Stops AGE's aka – Advanced glycation end products
+ Protects from environmental pollution
As your cells stop breaking down from Free Radical Damage aka Free Radical attack, your skin, and not just your face, but your full body, has a fighting chance to maintain its youthful integrity.
By stopping Free Radicals from attacking cells of the body and the skin, by the way – skin IS the largest organ and a true reflection of your inner health, you not only look youthful but your feel youthful too.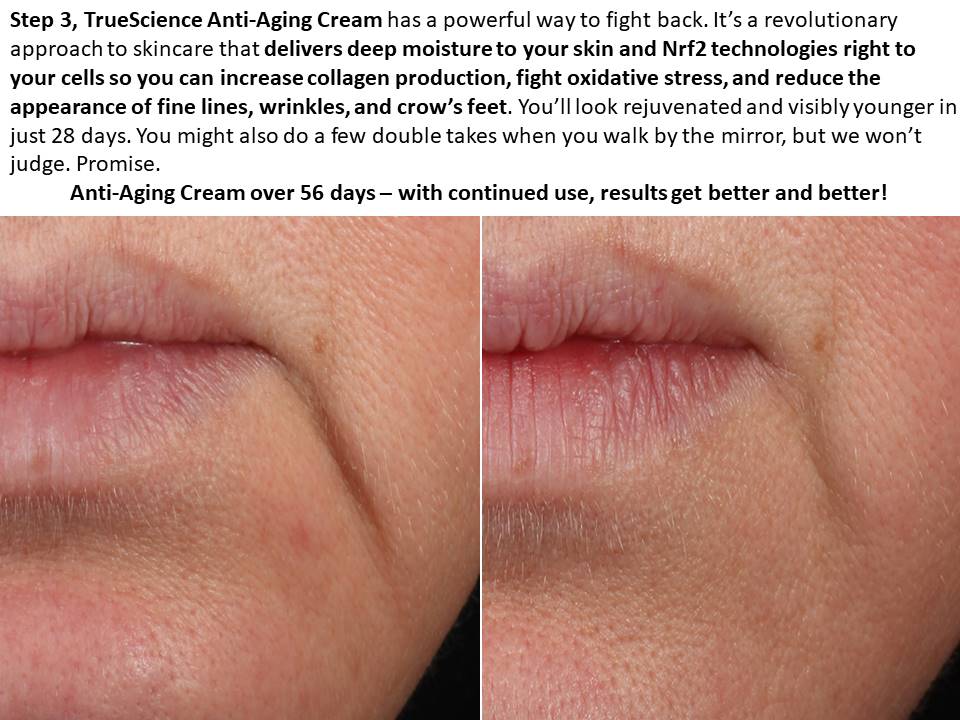 Be sure to add the Little Yellow Pill daily, for your overall heath too.  
For a full understanding of NrF2 activation and the Little Yellow Pill, Click Here
NrF2 activation protects the skin (your cells) from the "inside out" keeping them healthy, youthful and replaceable to maintain health and a younger looking you!
Take the 90 day challenge, Look at what the little yellow pill did for one brother.
Yep they make this for animals too!  Get your fur baby on it today – Order here!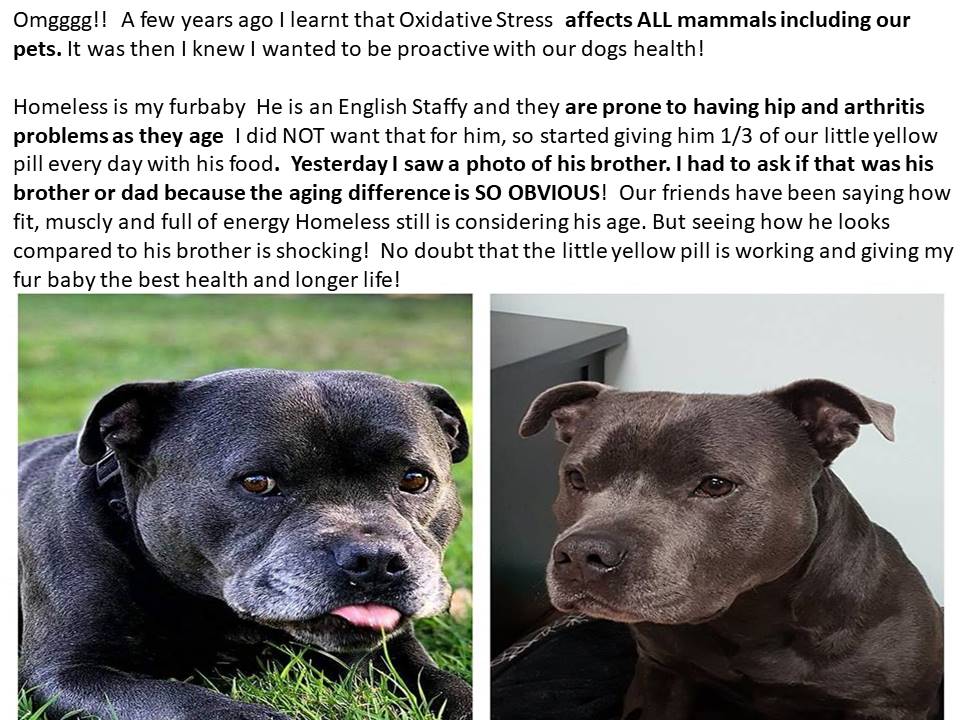 DOGS can't lie!
Little yellow pill extends Life!
The True Skin Beauty System , plus the enhanced benefits of the Little Yellow Pill, deliver real results from the "Inside Out".  What will your friends and family say the next time they see you?
I'd love to meet you in person.  If you have more questions and need answers, book a consultation with me.
Book Here Today!