WRINKLES
We hate Wrinkles, Fat and living in Pain how about you?  If you are fighting to avoid wrinkles, fat accumulation and pain issues then we'll get along great! Think about it. This pesky trio have the same thing in common, aging!  Most men and women I know really don't want to deal with them but we're all forced to as we age – ug, ug, ugly, right?.  Don't worry,  we've got answers backed by science, doctors, surgeons, vets and athletes – see the you tubes below.
So, what's the answer?….for starters….watch and listen to Connie Chung of ABC news.  The Miracle of Hyaluronic Acid  Want to know more?  keep reading.
In the past we've been left up to our own anti-aging solutions to slow these down.  A pill here, a lotion there, quarterly facial injections, and even surgery to reverse the hands of time and even more severe a shoulder, hip or knee replacement – Yep, you are now, bionic – no doubt!  But, what IF you could avoid any and all joint surgeries? Wouldn't that be a better option?  Step into the 21st century and leave the 20th century options behind, remember cut, burn and poison?  Not anymore!  Welcome to our world of "Inside Out" rejuvenation!
At LED Skin Care Spa we truly are "Light years" ahead of the rest with our best practices and discoveries!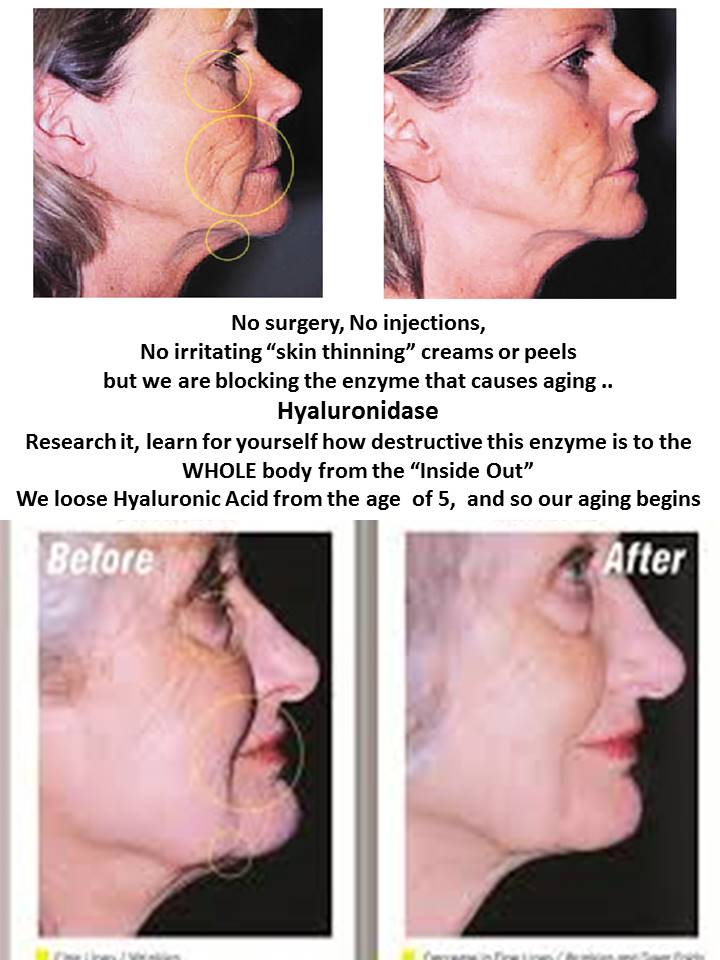 For starters,  Imagine a product that has 37 Human clinical studies and 7 International and U.S. patents proving we have the best wrinkle, fat and "joint discomfort"eliminating discovery to date.  Well, we do!
So, look at your skin.  Skin is a true reflection of your inner health.  OK, so you're 30 or less, you're not worried about what you skin looks like right now.  But you have parents, and if you're lucky enough to still have your Grandparents, look at their skin, hair, nails and are they limping around? Have trouble standing or getting up and down easily? How about sleeping?  Are they sleeping through the night? When you sleep your body heals.
Know this, they are a reflection of your genetic predisposition.  How many times have you heard, I'm looking like my mother or I'm looking like my father?  Yep, they (you) are going down their same aging road.  Are you OK with that?  Do you want to help them and of course yourself?  If your answer is yes, then continue to read on….
Can't wait for a consultation?   Order Here Today – under "Collagen Sciences" – 4 options:  Life, Sport, Skin and Pure.  I suggest you begin with Life.  The clinical studies were done on Life over 90 days.  After 90 days if you want to mix it up, give it a go.  I did.  So I take Life in the morning and Skin at night.  More on how to consume and what does what below.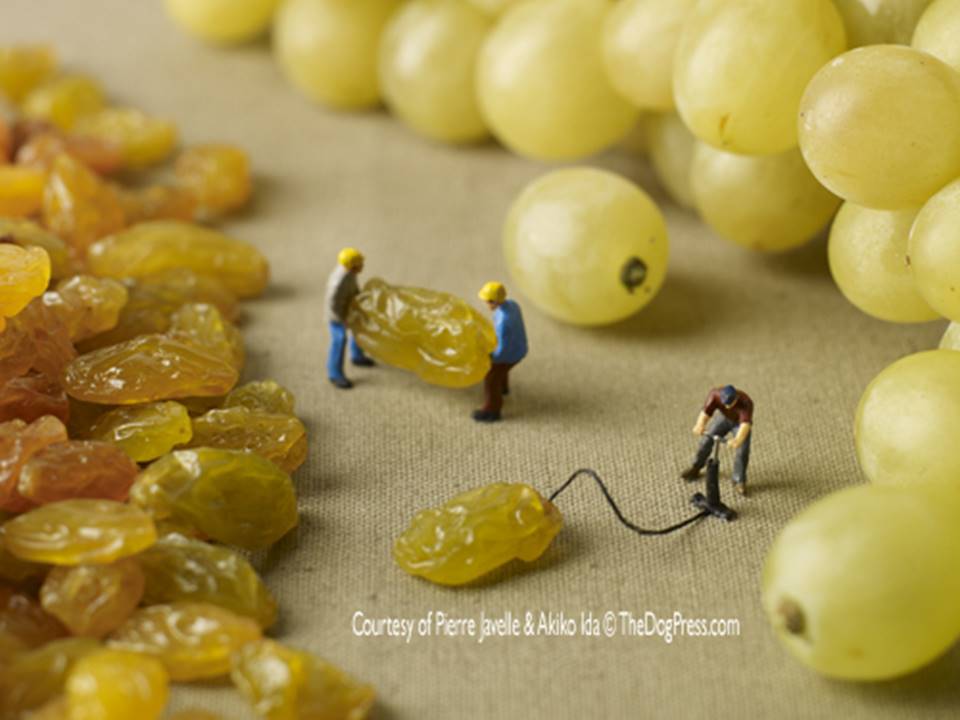 This is what is happening as you age, you are dehydrating! But wait, I know, you drink a gallon of water everyday and you ask, how could I be dehydrating? Think of it this way.  You are born as a grape and dehydrate to a raisin as you age. 
Why? Why are you/we dehydrating? Hyaluronic Acid, (HA) is being attacked by that nasty enzyme Hyaluronidase and you have been losing HA since you were 5 years old.
Losing HA means you begin to lose the ability to hold water.  You cells, turning into raisins (my terminology) no longer hold water and no longer have the ability to replicate healthy, hydrated, oxygenated, nourished cells, yes, cells are drying up becoming dehydrated.
How many people young and old say they drink a ton of water but they are always thirsty?  Or do you have friends and relatives tell you they ARE drinking 1/2 their body weight in water daily and yet they still go to the hospital every 3 to 4 for for dehydration issues.  The body IS drying up and losing its ability to hold water.
Since the brain is 85% water, blood is 90% water, muscles 75% water, bones 13% water when you are a healthy, hydrated person what does it mean to be 50% dehydrated.  Well, take a look at the human brain, looks like dehydration to me.  How about you?
A healthy hydrated brain is 85 % water, now look at the aging brain. The brain on the right is what an aging brain looks like, it's an Alzheimers brain.  Sadly, the first red flag is memory loss, dementia, and finally Alzheimers.  Who wants to live and NOT remember anything or anyone? No one, and neither do you.
Take a look at the evidence….the Alzheimers brain is smaller, fissures are larger…hm….kind of looks like a sponge  if you let it "dry out" all shriveled up.  So yes, we begin to "dry up" from the "Inside Out" even though we drink gallons of water a day. Research HA and find out what it does.  I can save you the time, HA holds moisture.  But doctors, not knowing the new science will tell you, you cannot get HA into the body without injections.  By the way, ever had or known someone getting their EYEBALLS or JOINTS injected?  Know what they are injecting?  HA, Hyaluronic Acid.  That is the good relieving news, the bad news, it only lasts about 90 days. So imagine going every 90 days getting your eyeballs or joint injections  – NOPE, not me.  Doctors do not know about this new discovery.  Plus it's natural so, most are not interested anyway.  Sad, but true.
Well, I am here to tell you our discovery and patents prove that we increase HA in the body by 6000% in the 1st 28 days after consuming LIFE.  All three drinks:  Life, Sport, Skin and Pure contain "The Matrix" of Hyaluronic Acid, Collagen and Chondroitin Sulfate.  And the body does take it up and use it.
FAT
Fat, It shows up everywhere as we age.  Neck, Arms, Back, Tummy, Love Handles, Thighs etc. but you lose Fat in the necessary places like your face and eye sockets.  Imagine a discovery that helps to tighten, tone, plump and LIFTS the SKIN!!! while targeting the tummy fat, the dangerous visceral fat that leads to heart disease and diabetes.
Losing fat, collagen and HA as we age causes the skin to sag and sink in.  So we look for a quick fixes like injections like Botox and Facial Fillers.  So many being injecting their face every 3 to 6 months.  Are you really up for that?  People you look great from the chin up, but your neck, arms, legs, and knees all begin to sag, sink and look crepey – how about those spotted old looking hands?  Yep a true "tell" you are aging.  So drink LIFE and plump up your whole body and ORGANS TOO!
What if you could plump, firm, tighten and lose the unwanted fat, the dangerous fat, around your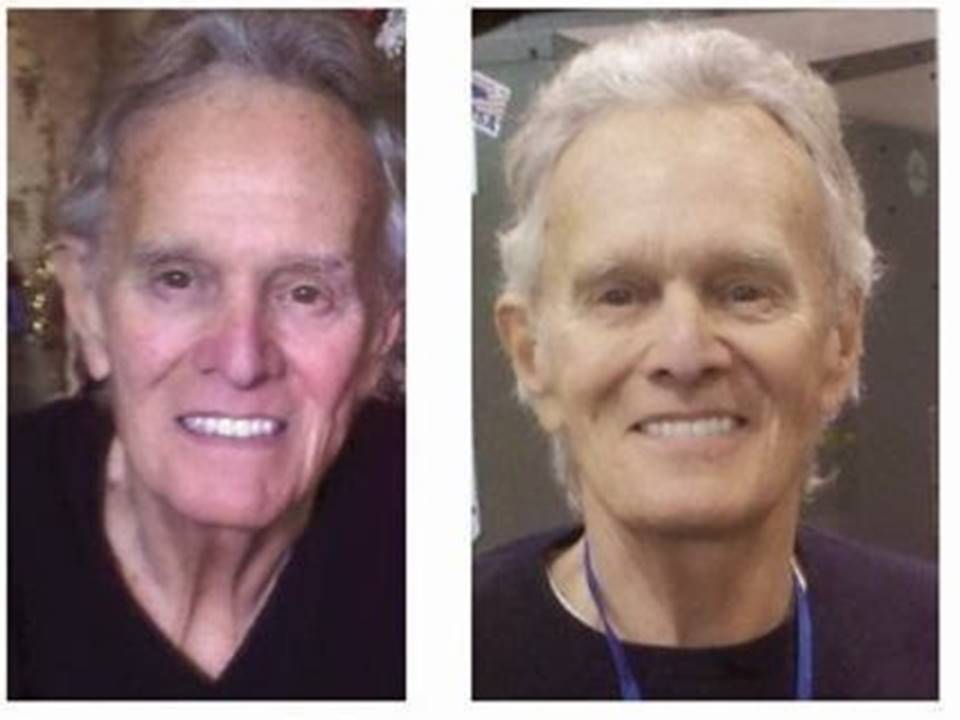 tummy, neck, arms and thighs safely and naturally?  Yes, your whole body can benefit, not just your face.
Here is a great example of losing fat, collagen and HA in the face.  And look what he did without injections or fillers in just 90 days!!! AND he looks natural and not all puffed up?  You know everybody is talking how how ridiculous you look behind your back when you over do it.  
How much in facial fillers would you need to look like this guy after 90 days?  But what about the rest of your body?  How's it looking?  Facial fillers make you look great from the chin up, but from the chin down, oops, your age IS showing.
Targeting the dangerous Visceral fat that predisposes you for diabetes and other health issues can be addressed with Trim, a patent pending Fat Targeting supplement that tastes great!  Feeling good and looking good takes a lifetime of work and expense.  But it's not too late to begin your anti-aging, fat targeting journey.  You can get started today and  Order Trim Here!  
Injecting your face, knees, getting extreme chemical peels and using harsh topical skin applications contribute to your already aging, thinning skin.  Our 21st century solutions won't cost you..your vacation dollars or vacation time to recover.  Learn how you can target here  Visceral fat.
Our "Progressive NOT Aggressive" approach to anti-aging is not only more affordable than current "marketed" solutions – yes, we are all being sold on great marketing. Thank you Cindy Crawford for your endeavors but shoppers are getting smart, you're getting paid a lot of money to promote your product.   Question?  Do you use it? Just asking the question Cindy, do you really "use" what you are promoting?
Schedule a Free Trim Tasting here under Consultations > Reserve Here
PAIN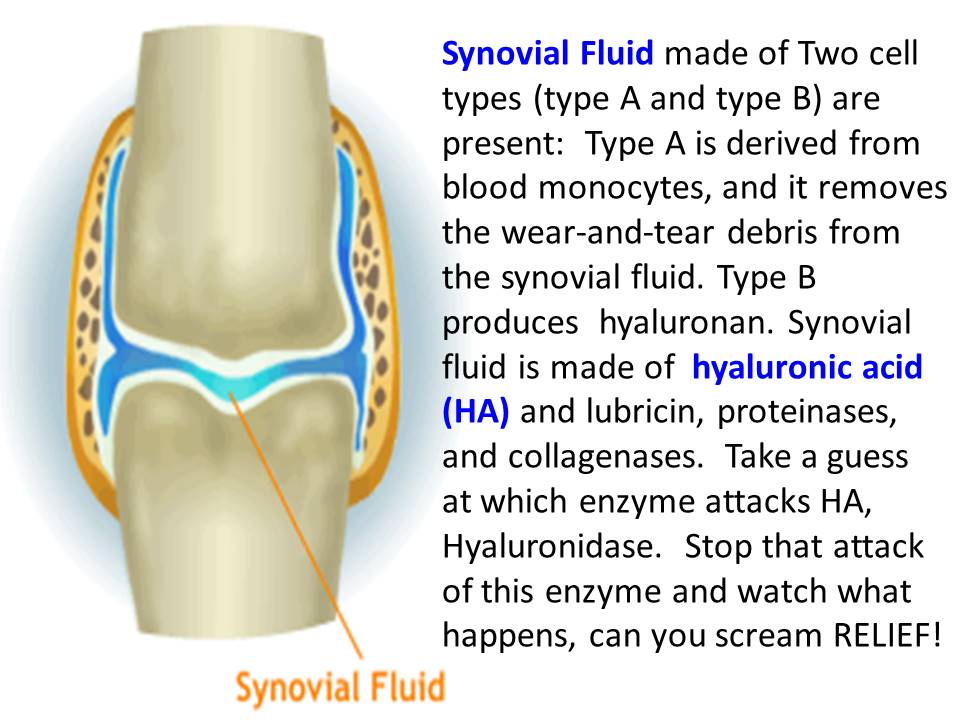 Imagine ingesting what your body is losing from the day you are 5 years old. Ingesting this will address your aging skin, thinning hair, brittle nails,  dry eyes, receding  gums and even "joint discomfort".  The proof is in with our Human clinical studies and patents.   7 patents so far.
Research it for yourself hyaluronic acid (HA).  See how important HA is to your whole body.  It will be an amazing discovery for you.
Think of a brick wall.  Bricks are the collagen and the Mortar is the hyaluronic acid
(HA) in your body.  The next time you see a brick wall crumbling, notice the mortar.  As the mortar is drying up and crumbling, the wall loses what is keeping it "stuck together" the mortar. As the mortar (HA) breaks down the bricks begin to fall to the ground.   Think of it this way, you're born as a grape and end up as a raisin.  So, "You're not getting old, you're just drying up".
If you want more information on how you can stop and even reverse the hands of time call 972-378-0291 for a Free Consultation.  Learn how you can look great, feel great.
SCIENCE
ABC – Connie Chung The Miracle of Hyaluronic Acid
Backed by science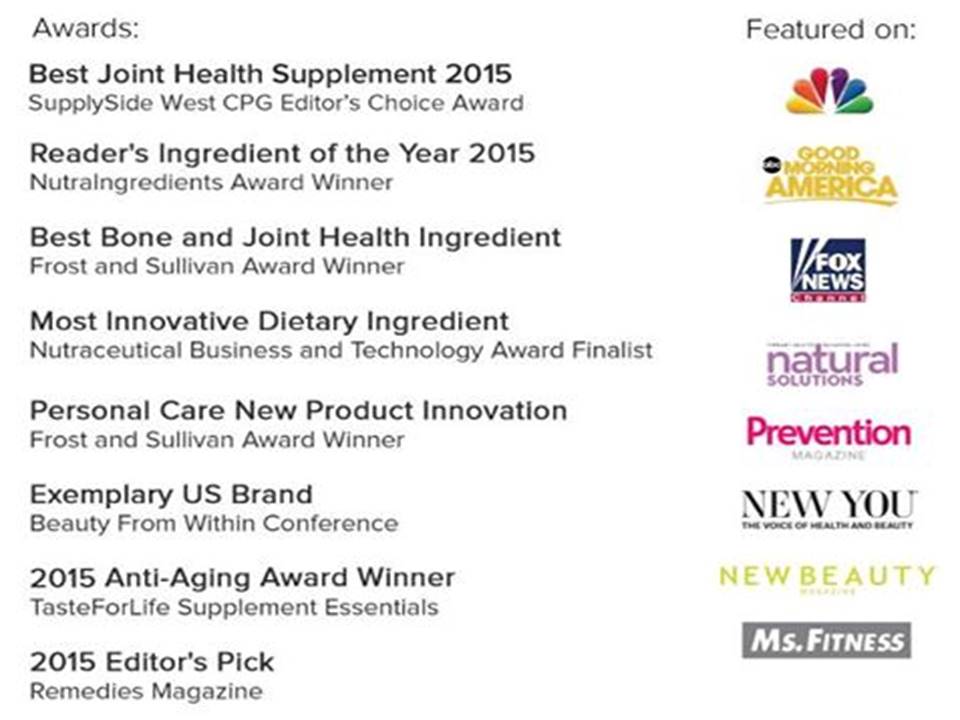 Why do we need Hyaluronic Acid (HA)  Collagen and Chondroitin Sulfate? 
More Science
Goose Bumpy Before and Afters pictures.
What do the doctors say?
Cancer Biology
Orthopedic Surgeons
Natural Paths
Plastic Surgeons
Our Pets, our four legged babies need this too.  Listen to our vets and watch how you can make a difference you your pets life.  From bedridden to running in 30 days!  It will bring tears to your eyes knowing you have give your pet their life back.
Veterinarians
For our pets
BioCell for our pets
Horses
Pets – Watch how  Liquid BioCell for Pets works in 45 and 30 days!
ORDER HERE – Start with LIFE  for you 1st 90 days and Pet BioCell for Fido.
Clinical Studies were performed with the LIFE drink.
Protocol is to drink 1 tablespoon in the morning and 1 tablespoon in the evening (8 hours apart) this interrupts Hyaluronidase from attacking HA.
1 – Life – Clinical studies and Patents – After 90 days try the others.  This is how I take it, Life in the morning and one of the others in the evening.
2 – Skin
3 – Sport
4 – Pure
Order 
LIFE
  – 2 bottles = 1 case,
1 bottle will last for 2 weeks.
How to take Life
– 1 tablespoon  – 12 hours apart is optimal – blocks
Hyaluronidase
from breaking down
Hyaluronic Acid
in your body.
Order Here – under "Collagen Sciences" – there are 4 options:  Life, Skin , Sport, and Pure.  We suggest you begin with Life for the 1st 90 days.
Fat Blocker Trim – Oh yeah!!
Make a list of everyone you know who hates their Wrinkles, Fat and Joint Discomfort!  You have been blessed with an awesome discovery.  Help others like I am helping you. "We" can make a huge difference in our parents and grandparents lives.   Please share this discovery.  Vicki.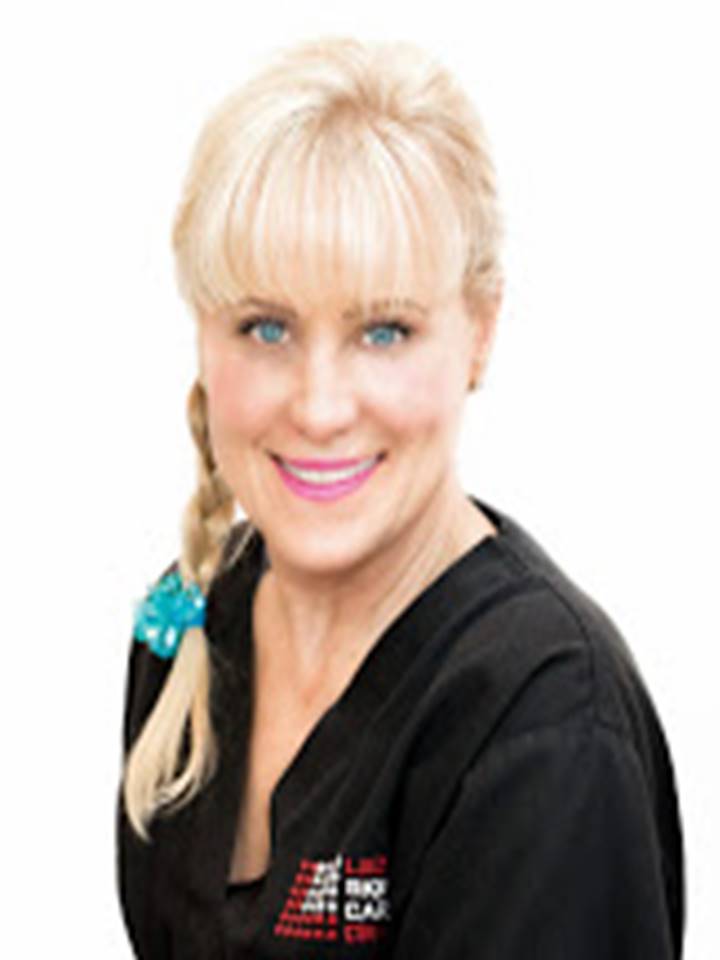 Hi there, I am a baby boomer born June 1957, yep I am now a 1/2 a century older.  Haha.  But, I am getting younger and younger everyday.  No more stiffness, achy joints, trigger thumb and gout are are GONE!, age spots are fading, skin is FIRMING up,  my cognitive is ON, I sleep so deep I am dreaming again, I don't get STREP THROAT 6 times a year any more!!!  crazy, my allergies are better (I now have two dogs and can be around cats without sneezing) I DON'T get sore after a hard work-out (that blows me away) and more.  I am walking and TALKING proof of what I am doing IS reversing my aging process and I can't wait until you too feel and see the difference in you.  PS:  This also fades and remodels scars and keloids, amazing, truly amazing!!!
I started to notice no more PAIN in my shoulders and hips in 6 weeks, trigger thumb and gout were gone at 5 months, those were the everyday nagging issues. all gone!! Love it.  Now my wrinkles, age spots and sun damaged skin are all tightening up and fading.  I started this journey May 2015 and will never, ever get off this stuff.  3 days without it, Hyaluronidase begins to kick in on my joints I feel stiff and hurting.  So, never will I be off this….and who wants wrinkles?  Not me, for that alone I'll never get off this.
* Results vary from person to person.  The older and more issues you have the longer it takes for total relief.  Think about it.  If your body has been suffering for 10, 20, 30, 40 years, give it time.  You will, I have seen it, begin to feel soooooo much better in time.
Reserve Your Consultation Here!