LED  Skin Care Spa, Glow Facials
Welcome to the LED Skin Care Spa in Plano. Home of LED Glow Facials!   Our  best skin rejuvenating facials using 21st century technology to transform the skin from the "Inside Out".
Our approach and philosophy are unique and different from all the rest.  We practice "Progressive Not Aggressive" treatments and protocols for:
Acne
Hair Growth
Anti-Aging
Fat Loss  – Weight Loss – M3 – Order on-line here!
Wrinkles Fat and Pain
You can book your appointment here!
LED light technology is not new to us.  Since 2007 we have been perfecting our protocols and services using LED lights to ignite collagen, remodel elsatin and treat acne without downtime or recovery!
Because our approach is about solving problem skin issues like acne, acne scarring, aging skin issues, wrinkles, age spots, large pores and balding our programs offer "Inside Out" protocols.
LED light therapy is an amazing technology that works without harsh drugs, downtime or needed recovery.  LED sessions expose the skin or hair to 1500 clinically proven LEDs to clear acne, heal acne scars, stimulate collagen, realign elastin, increase blood flood (a real oxygen facial) and yes, we even grown hair again with LED!
Acne – LED is not a Quick Fix, but a real fix.  In less than 2 weeks you begin to see amazing skin clearing results following our protocol.
Hair Growth – We have several options for you to choose from and yes LED is one of them!
Anti-Aging – Imagine becoming visibly younger, looking well rested in weeks without downtime or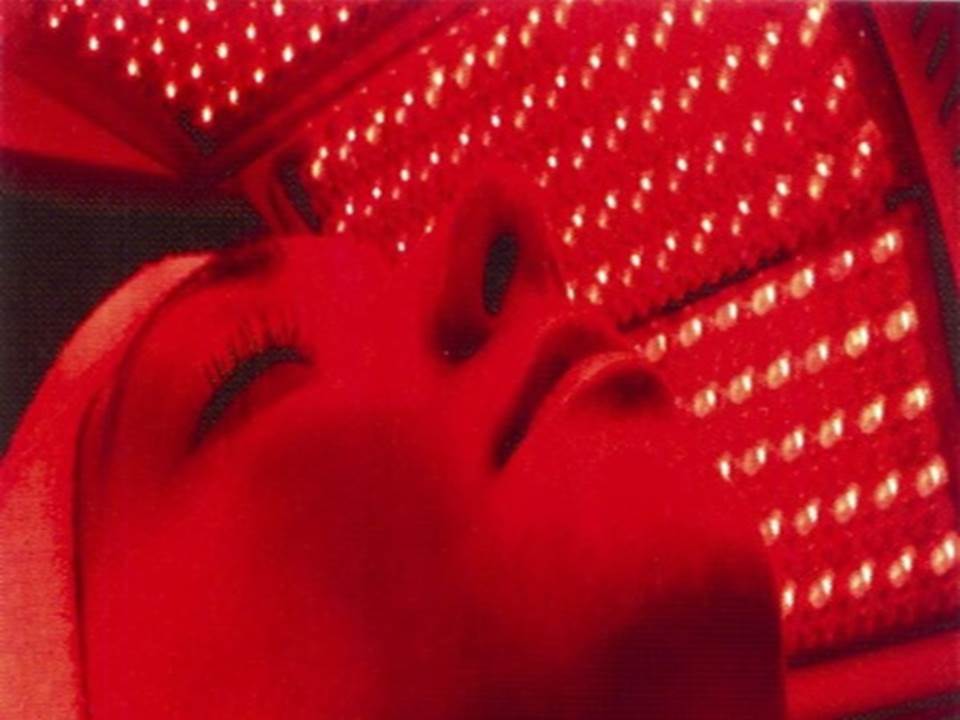 need for recovery!  As we age our skin becomes thinner and thinner.  Excessive peeling and using daily harsh topcials that cause more peeling or exfoliation accelerates your already  aging thinning skin.  With our LED protocols your skin becomes thicker, firmer and more plump!   Fine lines fade, preventing deep future wrinkles and yes, even serotonin (the happy hormone) is stimulated in your brain while under our 1500 LED's!
Imagine getting younger looking and coming out happy and feeling good about yourself from an LED light treatment – a great side effect that we don't charge extra for, smiles, just kidding.  🙂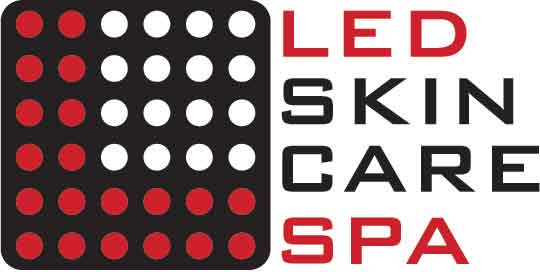 Here you'll enjoy a warm and safe place to relax and unwind from a busy, hectic day.  From the minute you walk in our door your senses are engaged with calm lighting, soothing music and a refreshing hint of a Therapeutic Essential Oil.  Our goal is to enlighten you with a refreshed new look and  optimistic outlook.    

LED Skin Care Plano  – 972-378-0291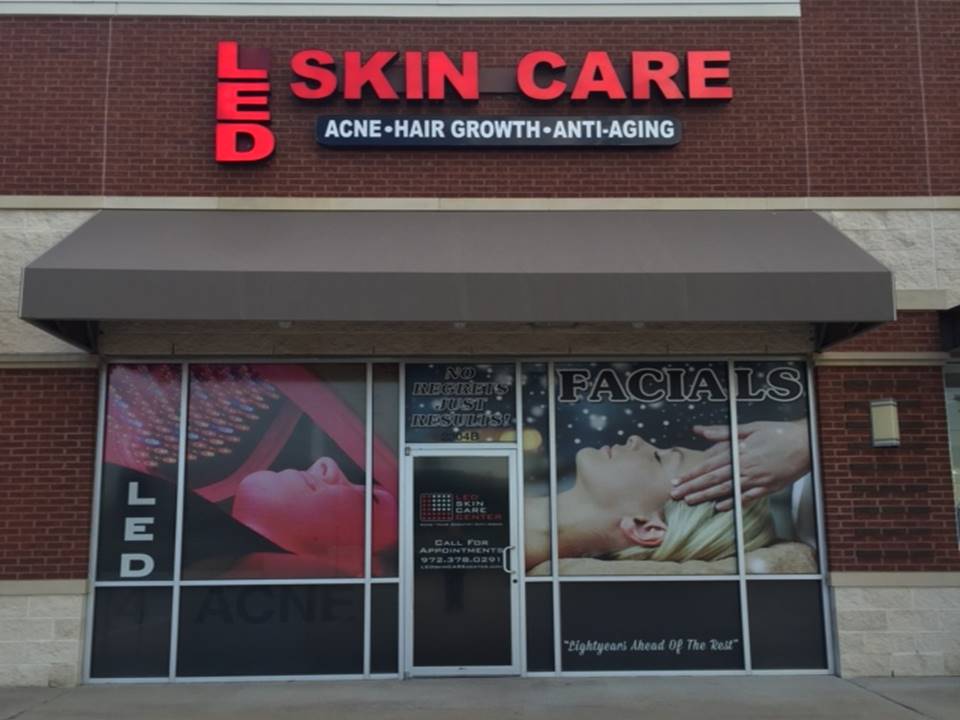 2304 Midway Rd
Plano, Tx  75093
S.E. Corner Midway Rd. & Plano Pkwy.
(Across Prestonwood Baptist Church soccer fields)
Hours:  Book ON-LINE here
Monday             by appointment
Tuesday            1 – 7:30pm
Wednesday    11 – 6:30pm
Thursday          1 – 7:30pm
Friday              11 – 6:30pm
Saturday         10 – 2pm
Purchase a Gift Certificate here

Our services are unique and different, on purpose, focusing on an "Inside Out" approach for healthy skin, hair and overall wellness.  As we observe our industry and all the hype being promoted, we chose to only offer our clients treatments that are validated by science and research.
LED light treatments are our core service offering.  The reason you don't hear alot about LED is because, using the 1500 LED lights we use s is a very, very expensive treatment in a Plastic Surgeon or Dermatologist office.  However, in your consultation you will be pleasantly surprised at our very affordable treatment pricing.
Our core focus is on LED light treatments.  LED lights kill acne bacteria, wake-up aging skin cells to kill acne bacteria, produce collagen, realign elastin fibers and stimulate dying hair follicles to come back to life!  LED light treatments are regenerating aging cells to behave youthfully again.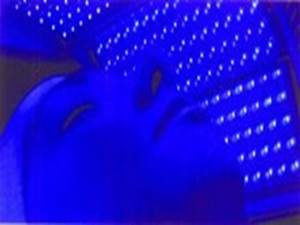 Our protocols have been perfected since 2007 utilizing LED light therapy for rejuvenating the skin and hair.  1500 LED lights are no match for LED hand held devices, hats or masques.
As the years pass it has now been proven that damaging the skin with excessive sanding,  sucking methods, extreme chemicals and even focused high heat light gives you immediate results, but over time, have proven to be too aggressive for aging skin.  Aging skin thins naturally, and promoting excessive peeling and burning the skin only promotes faster skin aging. Our philosophy is "Progressive not Aggressive",  and regenerate and strengthen from the inside out.
How does LED work for the skin and hair? Just like going to the gym, regularly.   Regular work outs keep your body strong and flexible.  Regular exposure to LED light treatments stimulate aging skin cells, and hair follicles to stay plump, alive and growing.  We call LED treatments, "Gym for the Skin and Hair", without the hard work out or sweat.
You'll learn more on our site as you focus on your area(s) of concern. We welcome you with open arms for a transforming experience.
Welcome Home to the LED Skin Care Spa of Plano
"LIGHT YEARS" 
ahead of the Rest!
"Real Results from the Inside Out"
Led Skincare offers state of the art facial treatment services at an affordable price! The owner is authentic, invested in each of her clients and graciously builds her business from a place of healing and rejuvenation of body and soul. You must see for yourself! Lindsay F. ~ Plano, Tx
We invite you to like our facebook page to stay up to date with the latest in skin and hair discoveries and more!  Here is a little offer for you. FREE LED Glow Facial.  We look forward to meeting and helping you.