LED Skin Care Spa Plano
Home of the Glow Facials
Please don't swim with captive dolphins.  Help spread the word, click here. 

Hello and Welcome to the LED Skin Care Spa Plano!  So what brings you to our site today?
? Acne?
? Thinning or Balding Hair? 
? Aging Skin issues?
? Skin Tightening and Weight Loss?
? Relaxation?
Already know what you want to do? Book your "Jump Start" here – under specials.  
So what is LED you might ask?  LED stands for Light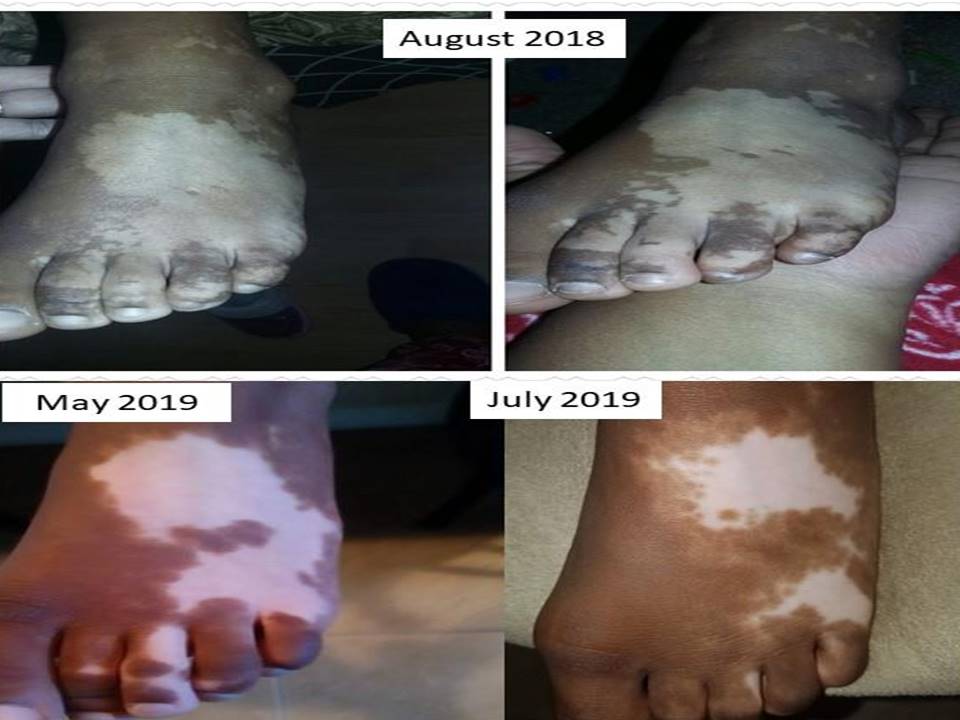 Emitting Diodes and has many uses in technical fields, skin care and for treating everything from vitiligo, to cancer and psoriasis.
We began our research on LED light therapy back in 2005 and in 2007 the FDA approved its use for skin care in the U.S.
Since 2007, we have perfected our treatments and protocols for Acne, Acne scarring, Balding, skin tightening and Aging Skin issues.  Yes, LED lights work, however, using enough power and lights can make or break your success in achieving your  skin goals.
Our "Inside Out" philosophy is nothing you have heard before AND delivers like nothing you ever experienced.  Until you experience our LED Glow Facial you'll NOT know the difference.  Here is a quick overview of some of our services.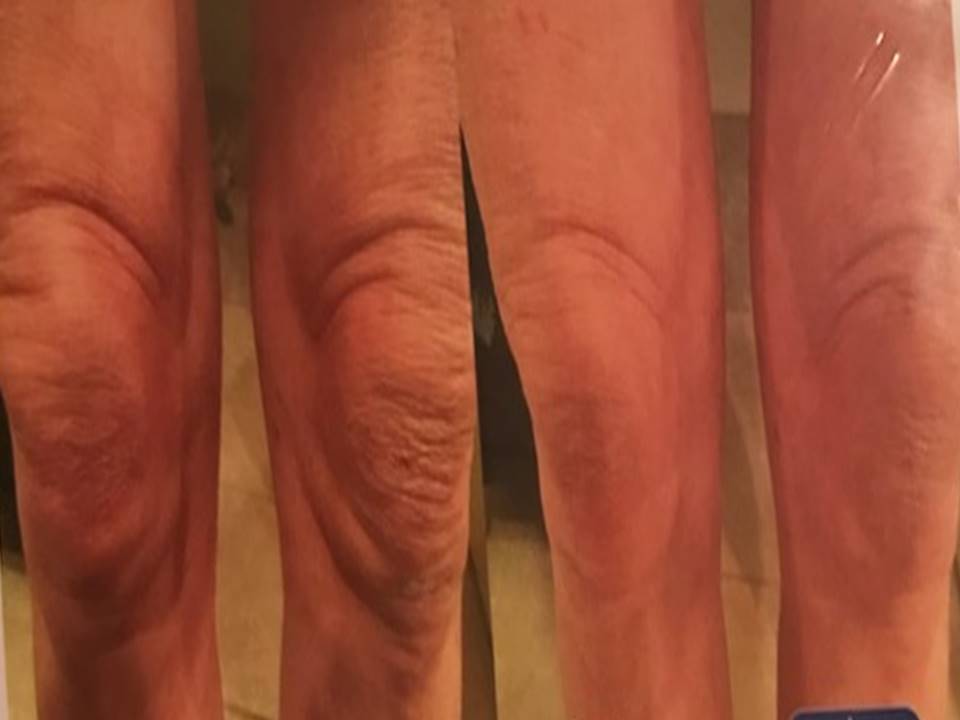 For healthy skin from the "Inside Out" you must be hydrated and rebuild your lost collagen and hyaluronic acid (HA).  Collagen begins to fade by the age of 25 and HA begins to dry up at the age of 5.  Injections work temporarily from the chin up, but from the neck down you fool no one.   And for this reason we have our clients begin "Drinking" their skin care.   Rebuild your lost collagen and HA from head to toe and say good-bye to those sagging, crepey knees! Learn more at your consultation.
We perform "Progressive Not Aggressive" skin care.  30 plus year old skin will not rebound or recover like when you were 20!  So be careful.  Aggressive treatments on acne and aging skin might not be the best solution in the 21st century.  Skin care has been educated through the years and that aggressive treatments for the face or body are not always the best option.  so buyer beware.  Get educated.

Glow Facial
35 min. Glow Facial, is a great facial if your skin needs to be refreshed and glowing.  This facial is custom blended for your skin concerns and issues and includes a double cleanse, chemical peel that leaves your skin smooth, brighter, and glowing.  Extractions, hydration and spf.  We send you home with a custom DIY  masque.
60 min. Glow Facial all the above and includes a masque with hand/arm massage.
Add a skin tightening TUMMY WRAP  during your facial.
LED Glow Facial  – see one here!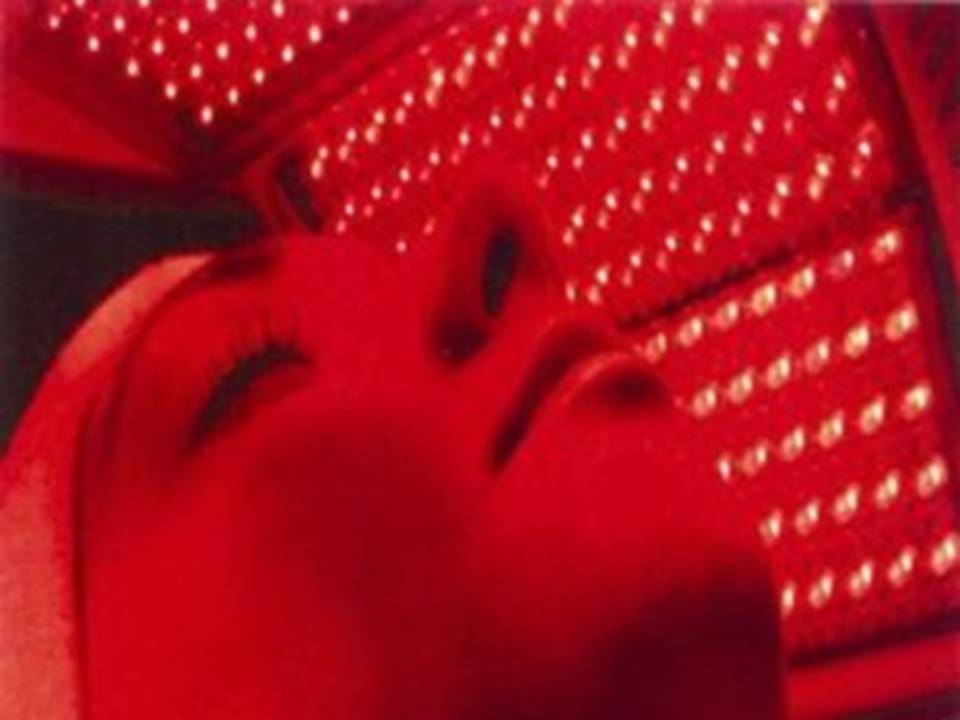 60 min. – LED Glow Facial is our signature and most requested facial.  It includes everything in the 35 min. Glow Facial plus a Clinical Strength LED light treatment of 1500 high powered LED's to accelerate your skin goals! Great for Acne or Aging skin concerns.  Then send you home with a custom DIY masque.
90 min. LED Glow Facial includes everything in our 60 min. LED Glow Facial and includes a masque with hand/arm massage, hydration and spf.
LED Glow and Lift
75 min. LED Glow and Lift includes everything in the 60 min. LED Glow Facial with a Microcurrent treatment.  Microcurrent exercises and lifts the facial skin supporting muscles.  However, we suggest you begin with the 60 min. or 90 min. LED Glow Facial so you can experience what LED does for the skin and muscles of the face.  But we don't want to discourage your either on the LED Glow and Lift.
125 min. LED Glow and Lift includes everything in our 90 min. LED Glow Facial.
Ready to go?  Book your appointment here! 
Frequently Asked Questions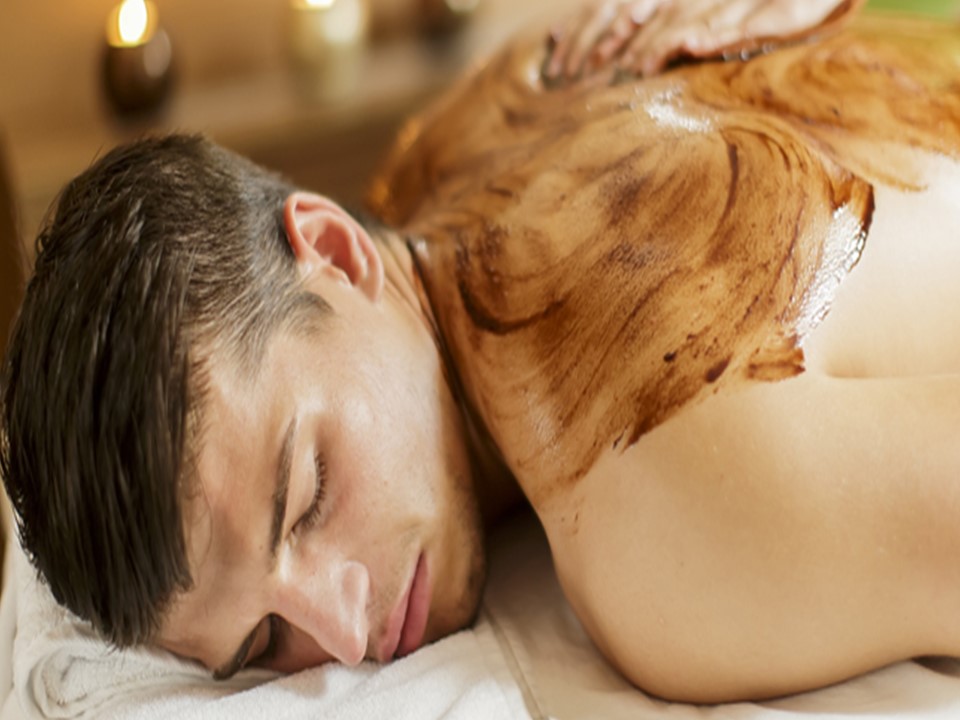 Back Facial
60 min. Back Facial aka Backcial includes a custom double cleanse, chemical peel, extractions, masque, hydrating massage.
60 min. Back Facial and LED – is our most requested Back Facial same as the Glow facial with LED and a custom DIY at home masque.
90 min. Back Facial, LED, custom masque, hydrating massage and hydration.
LED Skin Care Spa Plano is a different kind of spa, on purpose. Science and time tested protocols are our driving
motivation behind our services and products. We insist on results and resist the hype.  Because we are a science based spa we keep you from false hope and disappointment.  Our Clients love their results and can't wait for their next monthly treatment.
Hate your Turkey Neck and Saggy Jowls?  Begin today to eliminate and prevent this aging issue we all hate!  No surgery, no downtime, no recovery.  Waiting too long to address these issues only delays your results.  "Jump Start" you skins transformation with our introductory jump start program.  Following our protocols will deliver results.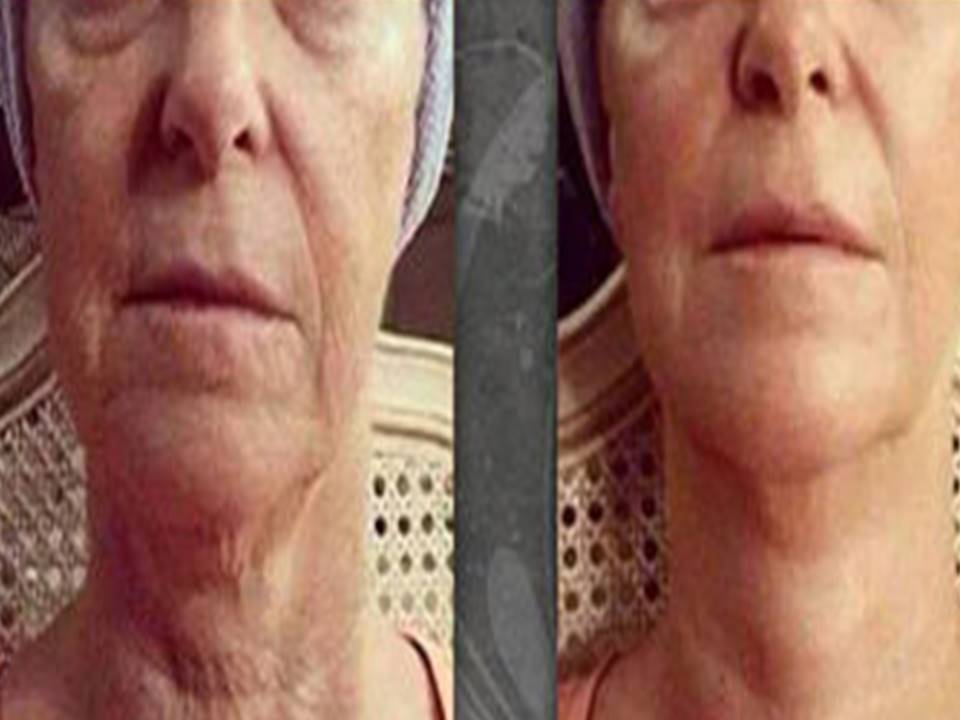 Sadly there are many services that leave you wanting and frustrated.  If that has been you experience, then you are in for a real treat.  LED Skin Care Spa Plano is about real results from the "Inside Out".  No harsh treatments, injections, downtime or recovery is required from our services.  We know you'll have a "Glowing" experience, we can't wait to meet you!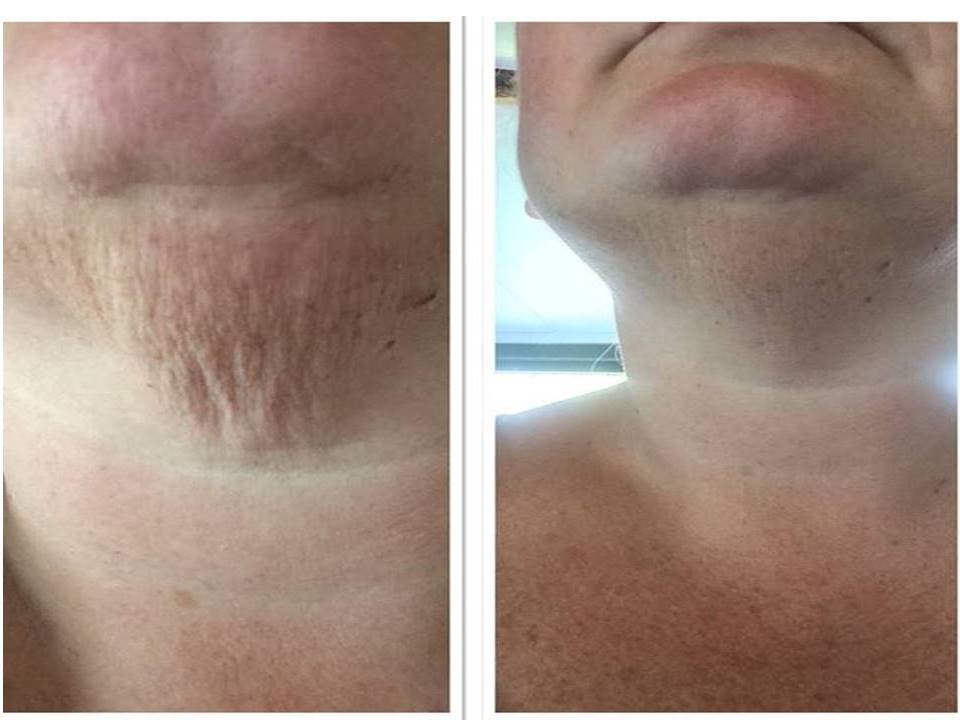 For a Glowing result,  Book a consultation or service here!
Because we offer affordable "Clinical Strength"  LED light treatments, people travel from allover the metroplex and even  fly in town for our "face changing"  treatments and facials.
Hand held LED's  and floppy masques are no match for 1500 powerful, LED light treatments.  Watch our  "Clinical Strength" LED light treatments at work to smooth and tighten skin while targeting Turkey Necks and Decolletes too!
Spa means healing waters by the way and Yes, we have healing waters.
Detox ~ Alkalize ~ Hydrate
Testing the things we drink – Is yours acid or alkaline?
We do practice, "At First Do No Harm".  IF skin perfection (without drugs, injections, surgery, harsh chemicals, sucking/sanding, high heat and skin burning treatments) is your goal, we are your answer.
Building confidence and putting smiles back on faces is our utmost goal. Living with acne is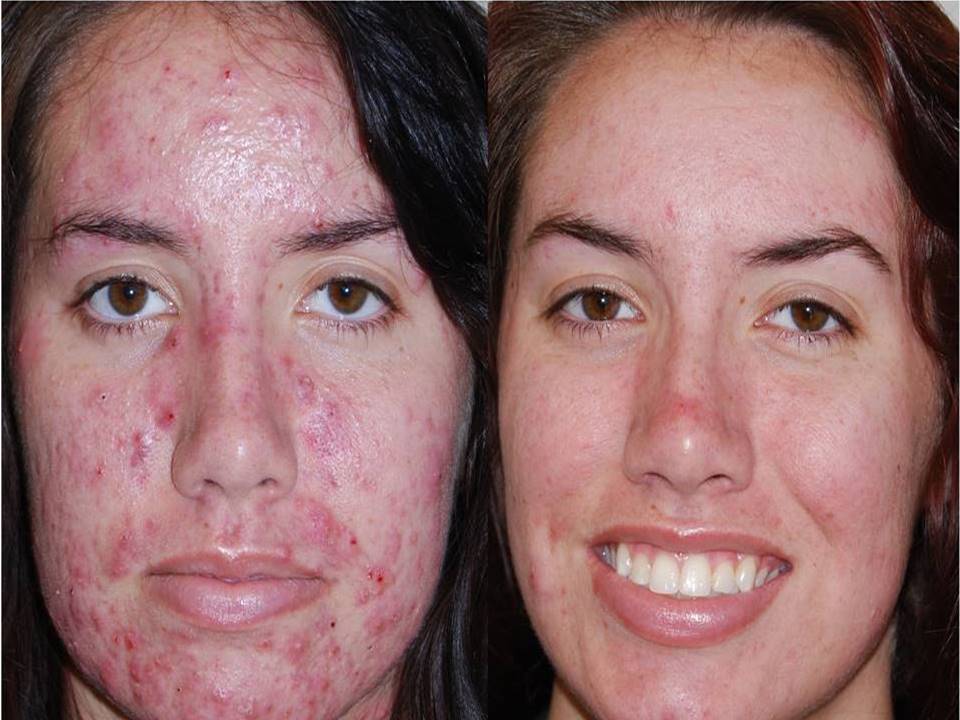 so frustrating.  Our Clients learn "their triggers" as to what is causing their breakouts.  Recurring breakouts, pimples and acne all have a root causes and are unique and different to each client.  Go from "Sad to Glad" in weeks, not months or even years later, but weeks!
Your Skin is the largest organ of the body and a true reflection of your inner health.  Crepey, lose flaccid skin, full of spots, bumps and lumps – well, you can only imagine what you look like inside.  So let us get your skin glowing, smooth and spot free so you can be just as glowing on the inside.  You'll feel better too.  "Inside Out" solutions from head to toe at LED Skin Care Spa Plano.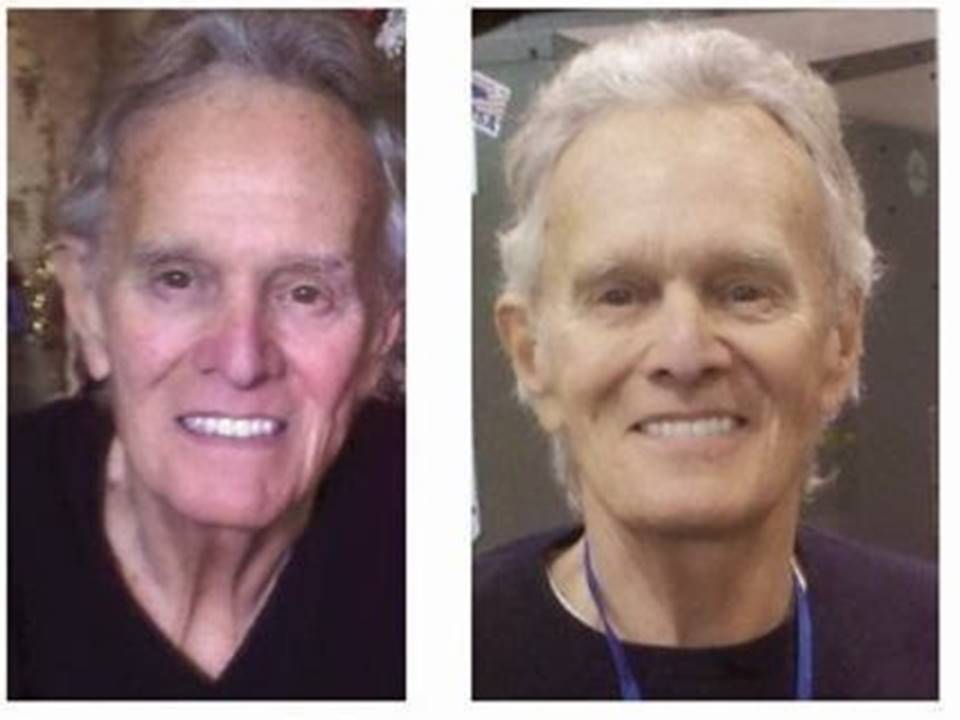 We change the reflection you see in your mirror.   Rejuvenate, Refresh, and come alive again!  We'll share our little secrets, that make dramatic changes to your appearance and the way you feel.  Not a medical solution, but SCIENCE BASED and  proven research to change your from the "Inside Out".   Yep, imagine increasing your life span by 7%!   we got the research.  A picture is worth a 1000 words.  Beat father time, we'll show you how.  Stop Oxidative Stress and you extend your life!
We've go more and a whole lot more…ready?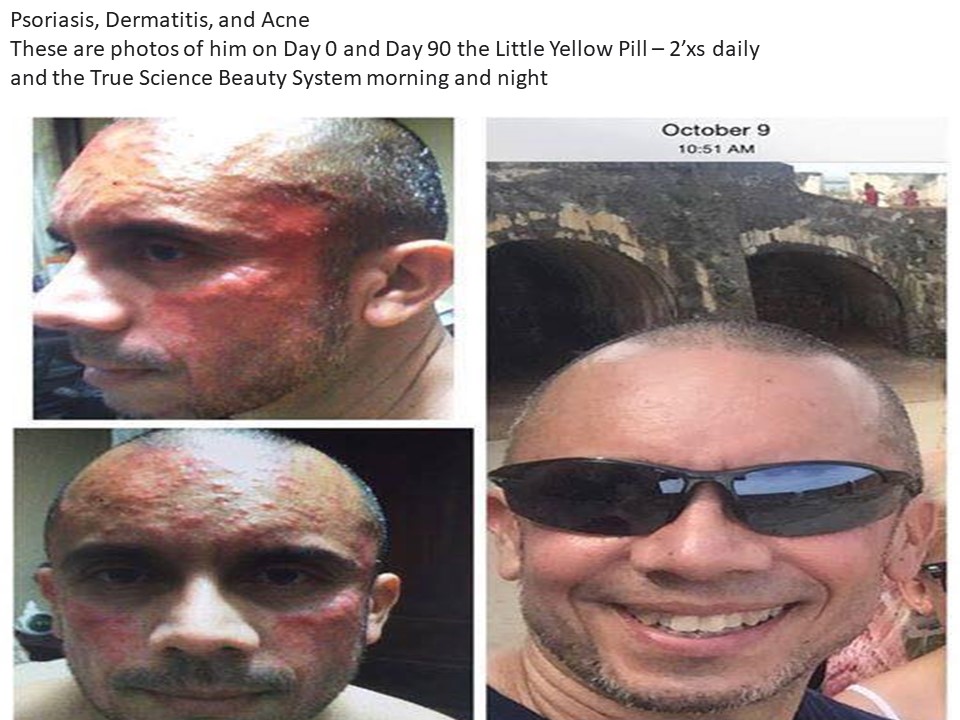 +
HEALTH
+ Little Yellow Pill
+ Drink your Skin Care
+ Transdermal HGH
+ Free Trim Tasting targets Visceral Fat
+ Fat Loss  – Weight Loss – M3
+ Tired, Toxic and Stressed?  
+Wrap N' Nap
OILS
Therapeutic Essential Oils, for emotional issues to clear the path for healing to begin – when only the purest oils will do.
+ From "Seed to the Seal" purity.
+ Order yours here!
PETS
+ Rashes, Pain & Anti-Aging!
+ More good news for our fur babies
+ Liquid Pet Bio Cell works fast!
+ Meet the Gang, we're walking & running again!
+ Help for our four legged children
+ Order it here today – Pet BioCell 
I moved to Texas and searched for a new spa for facials and it wasn't until I tried the LED Glow Facial that I stopped searching.  Nothing in all my years of having facials has changed my skin so dramatically, so fast.  My results get better and better all the time.  I would highly recommended the LED Skin Care Spa if you are looking for a change from the normal.  I am beyond happy.  Thank you.
Sheila B  – Allen, Tx. 
Welcome Home to the LED Skin Care Spa of Plano, Tx
"Real Results from the Inside Out"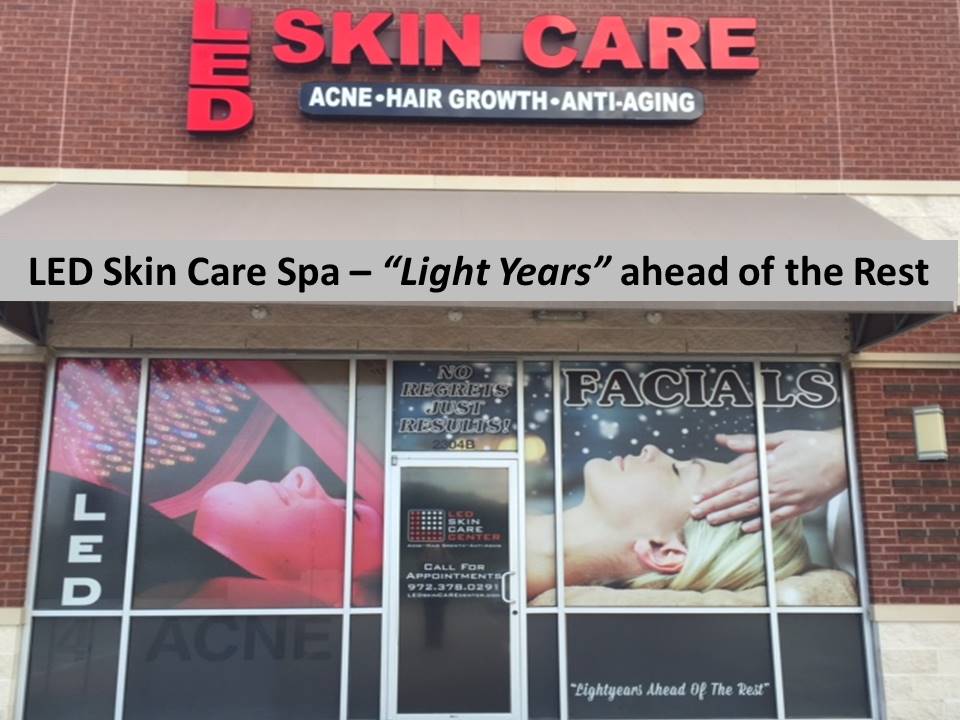 LED Skin Care Plano
972-378-0291
2304 Midway Rd
Plano, Tx  75093
S.E. Corner Midway Rd. & Plano Pkwy. Across PW Baptist Church soccer fields.
Monday             by appointment
Tuesday            1 pm – 7:30 pm
Wednesday      11 am – 6:30 pm
Thursday          1 pm  – 7:30 pm
Friday               11 am – 6:30 pm
Saturday           10 am – 2 pm
Book your appointment here
We look forward to meeting you!
Led Skin  Care offers state of the art facial treatment services at an affordable price! The owner is authentic, invested in each of her clients and graciously builds her business from a place of healing and rejuvenation of body and soul. You must see for yourself!
Lindsay F. ~ Plano, Tx
We invite you to like our facebook page to stay up to date with the latest in skin and hair discoveries and more!  Be sure to go to our Specials Page to see our latest offerings…Great for Gift Certificates too!